As part of the Outdoor Ministry, the Mountain Movers program provides once-in-a-lifetime hunting, fishing or other outdoor experiences for children with life-threatening illnesses or other life-altering medical situations. 
These children are taught the ethical practices behind harvesting and consuming wild game. As part of each adventure, children are mentored in the Gospel through small group discussions and the solitude allows them to grow closer to God. Other benefits gained through this program include increased physical health through exercise, lowered anxiety and restored focus.
Since its inception, Mountain Movers adventures have taken place in more than 15 states. Children have gone camping and hiking; fished for walleyes, musky and halibut; and hunted waterfowl, pheasants, elk, deer, antelope and bear.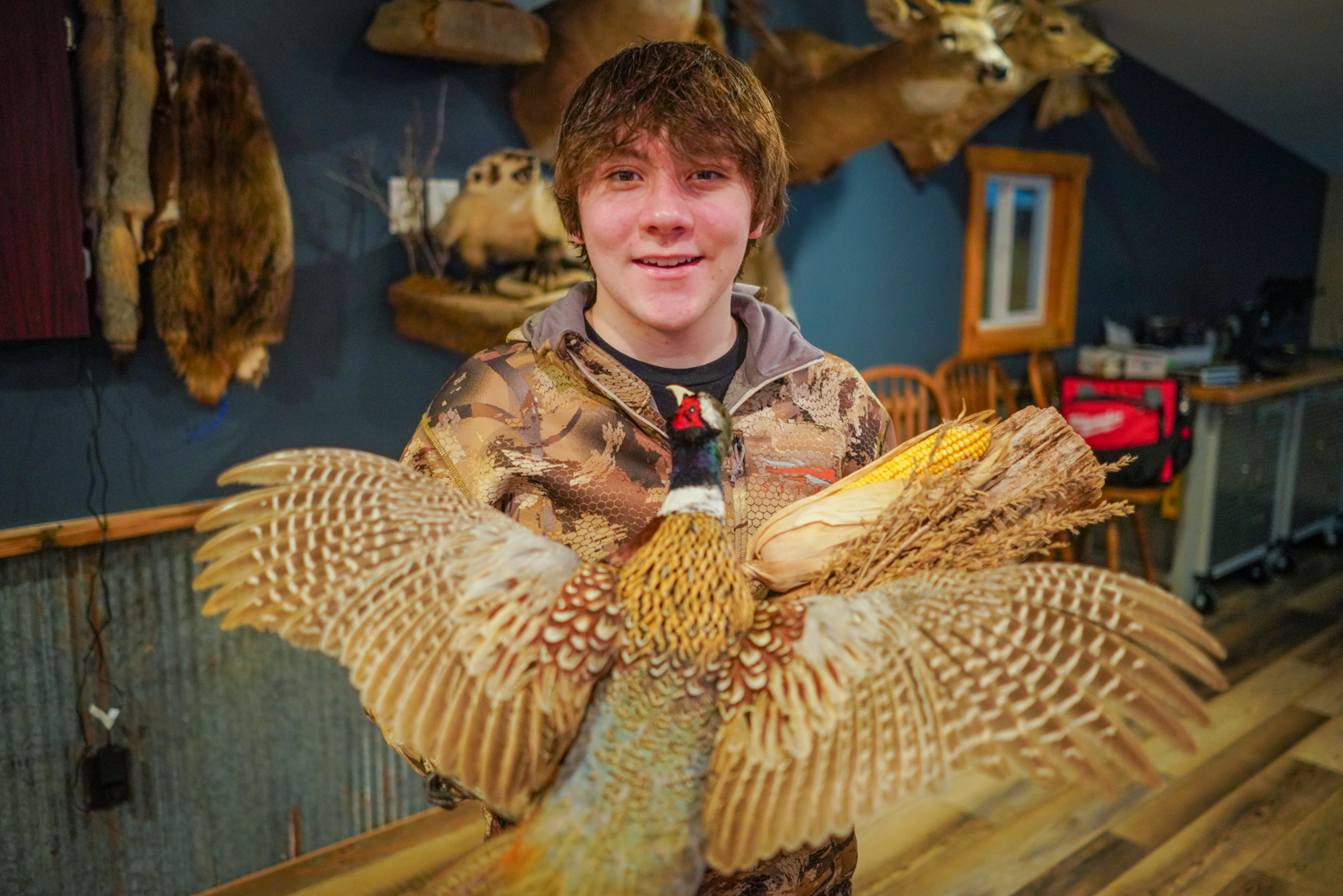 Each spring, the AO1 Foundation hosts Mountain Movers Family Night, a celebration dinner in North Dakota. 
At the event, all children who participated in a Mountain Movers adventure are recognized and honored by their families and peers.
This allows us to share stories, to honor the children's accomplishments and to speak life into the participants and their families.
The AO1 Foundation hosted its first Mountain Movers Fishing Derby at Woodland Resort on Devils Lake in North Dakota on August 7, 2021.
All past Mountain Movers participants were assigned to a boat captained by a fishing guide familiar with the lake.
Following a weigh-in ceremony, awards were given for the biggest fish and the most species of fish caught. 
"I got to go on a Mountain Movers adventure and experience things I've never experienced before. It made me want to learn more than what I already know and made me want to be more patient, because just like with the antelope, you have to be the same way with your beliefs."
"I loved our Mountain Movers adventure, and I will never forget how special it was for me to get the opportunity to go on the trip. My favorite parts were how welcoming everyone was and how I felt safe opening up about my story and my path with God. Throughout the whole trip it truly felt like God was there with me, guiding me along the way."
"When I was on this Mountain Movers adventure, all the worries were gone. I forgot about my life living with a brain tumor and just focused on the amazing time we were having. Every time I harvest an animal now, I thank the animal and I thank god for allowing me to harvest the animal."